Ryan Sondrup of NeXstep Real Estate Group recognized at the 41st annual Denver Metro Realtors Excellence Awards
The Denver Metro Association of REALTORS® (DMAR), an organization comprised of over 7,000 real estate professionals, hosted its annual Denver Metro REALTORS® Excellence Awards on March 8th at the Hyatt Regency Denver at Colorado Convention Center. The event, which celebrated its 41st iteration this year, recognized Denver-area's top performers in residential real estate for 2018. Over 20 awards were presented including Top Teams, Top Individuals and Broker Manager of the Year. The prestigious awards have a long tradition of honoring the determination, dedication and endless drive of REALTORS® in our community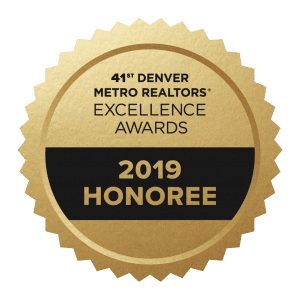 "We are honored to have been recognized at the annual DMAR Excellence Awards luncheon," said NeXstep president Ryan Sondrup. "This recognition is a reflection of our tremendous clients and their support of our brokerage as we continue to dedicate our focus to customer service ."
Ryan was honored in the Individual Category As a Bronze Finalist for his work in 2018.  To read more about this award CLICK HERE…
NeXstep Real Estate Group has born in Summit County and expanded to the Greater Denver Metro Area specializing in residential Real Estate in 2009.  NeXstep provides a unique opportunity to serve their clients as a full-service brokerage from the Front Range to Summit County.
"Our Brokers have a specialized knowledge and specific understanding of both Summit County and the Front Range markets.  With experience in both, we can offer clients a unique and valuable perspective on a primary residence purchase or a vacation home purchase." explains Sondrup.
The NeXstep team is dedicated to understanding the unique needs of every client, and working hard to match each with the best real estate solution possible.  Our broker's market knowledge, and financial modeling for target properties, lay the foundation for optimizing clients' return.  NeXstep Real Estate Group understands that there is tremendous value in successfully handling due diligence, analysis, and transaction details, freeing up clients to focus on their own core business and families.
For more information about NeXstep Real Estate Group, call 303-398-7012. To service all of your real estate needs, visit www.neXstepRealEstate.com