Phone: 720-470-9069
Email: carolyn@nexsteprealestate.com

Carolyn was raised in Illinois and has been a Colorado resident since 1982. During this time Carolyn has spent 29 years specializing in the medical sales and marketing industry. By combining her past experience to the present, Carolyn takes pride in providing outstanding real estate service to everyone she encounters including health care professionals relocating to the Denver Metro area.
Carolyn has been awarded the prestigious 2 Carat Diamond Circle Award by the South Metro Denver REALTOR(R) Association, she continually receives 5 star reviews on Rated Agent from her clients, and has been awarded 5280 Magazine's Five Star Professional Award for numerous consecutive years. Carolyn's motto: "To influence the people in my life by utilizing my passion, integrity, wisdom and knowledge."
Carolyn and her husband, Greg, live in Lone Tree with their two dogs.
---
---
Click on the widget below to review all of my Testimonials:
Carolyn's Featured Listings: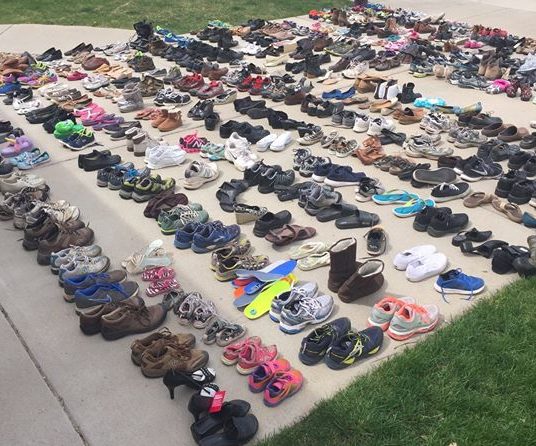 Thank You… From all of us at NeXstep Real Estate Group we…
Read More
Miguel Aguirre 720-373-8339 www.totaltechservices.net for the following services: Ceiling Re-texture popcorn removal/refinish…
NexStep Real Estate Group
Average rating:
48 reviews
Nov 30, 2023
Blessed to Have Found Carolyn
Blessed to have found Carolyn. So many good things to say about Carolyn and our work with her. Our circumstances involved us relocating and she was referred to us by our selling realtor to help us find our new home in the Denver area. Boy were we lucky to have been connected with her. From Day 1 her communications were thorough, kind, conscientious and helpful. Her network of connections proved useful, too. But our favorite part of working with Carolyn was how easy it was and how fun she made the process. Combine that with her vast experience, deep knowledge of all aspects of the buying process, her fast responses and confident guidance through the many steps involved, and what would otherwise be a stressful, worrisome process actually was a lot of fun. Had our home-buying process faced more challenges or difficult negotiations, we know that Carolyn would have been fighting for us. We look forward to maintaining a long-term relationship with Carolyn, and we will definitely look to her again in the future if we move again!
Nov 29, 2023
You Don't Find Very Many Realtors like Carolyn
You don't find very many realtors like Carolyn Erickson. She was always quick to respond to me anytime I had a question. She was very knowledgeable with great recommendations in getting my property in the best possible situation to make it attractive to potential buyers. Always put my interests first and foremost. I had used her in the past and would most definitely use her again without hesitation.
Nov 27, 2023
Understood what exactly I was looking for
Carolyn walked me through the buying process in our first meeting by providing pertinent information and asking questions about what I was looking for. We checked out a couple of places before we found the perfect home for me and my daughter. We worked out a winning bid and 10 days later I was handed the keys. Fast and efficient! She was always available and her feedback on pricing was great!
Nov 8, 2023
Very professional, very knowledgeable, with exceptional communication skills.
I had the pleasure of working with Carolyn as our real estate agent for selling our home, and I couldn't be happier with the experience. Carolyn truly cares about her clients and goes above and beyond to ensure their needs are met. She took the time to understand our family's unique situation and provided guidance every step of the way. We felt supported and well-informed throughout the entire process. Carolyn's dedication and genuine care for our family made the selling journey smooth and stress-free. I highly recommend Carolyn to anyone in need of a skilled and compassionate real estate agent!
Jun 26, 2023
Terrific Attention to Detail
Carolyn is someone who does what she says she will do . She takes ownership of the entire process and has great communication with her clients.
Apr 27, 2023
Professional, Fun, Excellent!!!
Carolyn is not just an agent. She is a house buying warrior. She will make sure you know what you need to know before making a decision. She has your back every step of the way, and she is fun to work with. Stop reading this and call her! .........….……no seriously what are you still doing here call her! 😉
Feb 20, 2023
Outstanding All Around
We had a great experience using Carolyn to help us sell a family member's house in a challenging time and real estate environment. She helped us navigate important decisions and always had our best interests as top of mind. I would recommend Carolyn to anyone!
Jan 3, 2023
Top Notch Professional!
I have worked with Carolyn on at least seven real estate transactions, and would never use anyone else. Her communication is superb, always keeping me in the loop with current updates. Interpersonally, she is approachable, friendly, and confident. Always, able to complete the deal, even if intense negotiations are required. I highly recommend Carolyn…..you won't be disappointed!
Nov 29, 2022
Amazing First Time Home Buyer Experience
I can't recommend Carolyn enough to anyone buying a home. It was my first time buying a home and Carolyn made it super easy and answered all my questions. Her professionalism and ability to be available whenever we needed was something that stood out through the whole process. I was nervous about this process since I had no idea how it worked and Carolyn walked us through every step. It was very reassuring to know she had our back throughout the process and guided us to making the best decision. I would without a doubt use Carolyn in our next real estate venture.
Nov 18, 2022
Carolyn provided an excellent buying and selling experience!
Carolyn provided an exceptional experience for us during the sale and purchase of our home. Beginning with the sale, Carolyn took the time to sit with us in person and provided a booklet with all pertinent information regarding our home, the market and the sale process. She took us through the selling process step by step and answered all our questions and concerns. She moved quickly when we were ready to list and managed all the details, removing some of the burden and stress from us. She kept us informed and presented all scenarios so we could make the best decision for our situation. She helped us through the contract and negotiations for the sale and helped us get the best price possible for the current market. She navigated us through the contract deadlines and gave recommendations for handling any situation that arose. Knowing that Carolyn was going to bat for us and having her on our side during the selling process truly helped ease the stress and frustration that comes with these transactions. During the buying process, Carolyn viewed numerous properties and helped us identify potential issues or opportunities that we may not be aware of. She provided recommendations or options for each house as to how we could make it ours based on our home criteria. She made the viewing process an enjoyable experience with her personality, sense of humor and expertise. Once we found our home, Carolyn walked us through the contract process and helped us navigate the deadlines and resolutions to keep us on track for closing. She went above and beyond when dealing with issues to make sure they were completed. She remained in constant communication throughout the process so we always knew where things stood. Carolyn is dependable, professional, knowledgeable and personable. She was a joy to work with and I couldn't imagine going through this process without her. I would not hesitate to recommend her services to anyone and I look forward to working with her again!
Page 1 of 5:
«
‹
1
2
3
4
5
›
»