About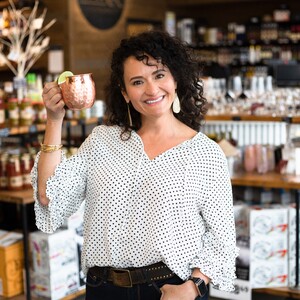 The very best family-owned and operated wine & liquor store in Broomfield! The PARK Wine & Spirits is the newest one-stop shop for all of your beverage needs with a vast variety of beer, wine and spirits. Located at the intersection of the Northwest Parkway and US 36 (the Boulder Turnpike) – 11410 Via Varra in Broomfield to be exact!
The PARK Wine & Spirits has made its mark since its doors opened in May of 2020. You'll find a selection of both local libations and brands that even out-of-towners will recognize. The shop also features a beautifully built tasting bar that serves up beer, wine & spirits samples from 4-7pm on Thursdays and Fridays.
The PARK Wine & Spirits has a welcoming atmosphere and staff in place to help enhance your experience. Mari Ann and her husband, Vince, have a great set of team members who will always greet you at the door and are happy to help make recommendations. Taylor, the James' Sheepadoodle, can often be found doing quality control and brightening his patrons' days. Taylor is the official PARK Wine & Spirits shop dog and HDIC- Head Dog in Charge.
Details
Phone: (720) 456-7178
Website: thepark@theparkwineandspirits.com
Address: 11410 Via Varra #200 , Broomfield, CO 80020
Business Hours: Mon – Sun 10:00 AM – 9:00 PM
Delivery Hours: Mon – Sun 10:00 AM – 8:30 PM
From the owners

"Vince and I are so proud to be part of Broomfield, and grateful that we are able to live and do what we enjoy in this great community that we are fortunate enough to call home," James says. "We look forward to helping others make memories as we provide the libations for many joyous occasions. Cheers!"